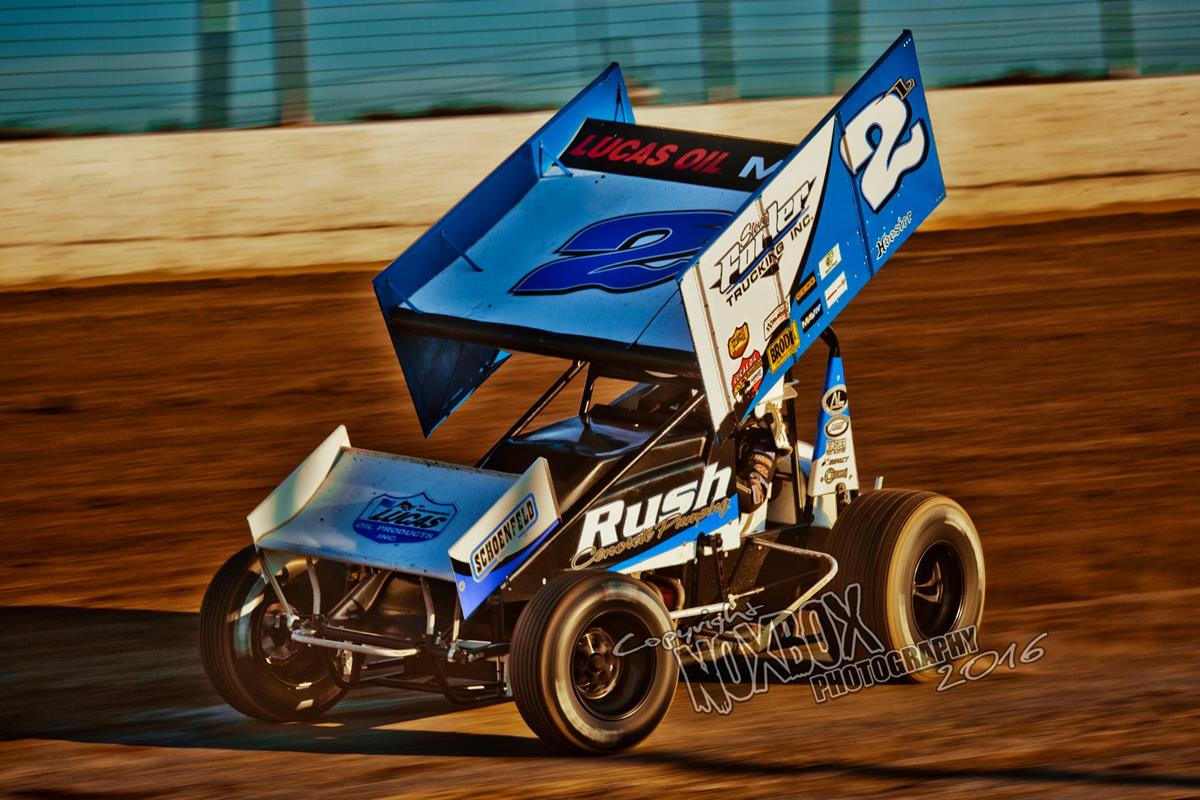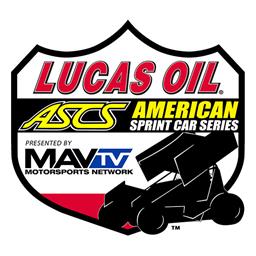 ---
Logan Forler Posts Trio Of Top 10's Through South Dakota
(Image Credit: Rod Olson)
BOISE, Idaho (July 26, 2016) From one side, to the other, Logan Forler has made good use of his time in South Dakota, earning a pair of seventh place finishes at the Black Hills Speedway in Rapid City on Friday and Saturday, followed by a sixth place showing on Sunday at the Badlands Motor Speedway in Brandon, just outside of Sioux Falls.
Struggling though the Heat Race on Friday night, Forler ended up having to advance through the B-Feature.
"We struggled with the track all night. It was changing so rapidly and I didn't anticipate it for the Heat Race so that put us in the B-Main, but to be honest, I was kind of happy to be in the B-Main so I could figure out how to get the car a little bit better," explained Forler.
Winning the consolation feature, the win set Logan up 17th in the A-Main, where the Steve Forler Trucking No. 2L charged through the field to a seventh place finish.
"We tried some stuff in the "B" to work on the car for the feature, and honestly, we were pretty good. We were able to come up through the field and the car was a lot better than it had been all night."
Moving to Saturday, Logan was able to skip the B-Feature, starting 13th in the A-Main.
"Saturday, we were able to anticipate the track a lot better. It was pretty much close to the same, but we had the car way too tight early for the Heat, but the car ended up being a lot better in the feature, just once we got to the top six, we just kind of stalled because we were all so even but Rapid was a decent weekend. I was happy and made a lot of progress on the car."
Making his sixth trip of the season to the Badlands Motor Speedway on Sunday, Forler added his fifth top-ten finish on the year at the high-banked oval with a sixth place performance despite a failing right rear tire.
"I know we were a lot better than a sixth place finish. I think we were a top-three car. We were getting ready to go forward just before the red and I could hear the right rear was leaking, so I told my crew to just pull the bleeder out and put in as much air as possible and it held. We came off the track with about three pounds in it, so I'm just happy to finish the race."
Logan would like to extend a special thanks to the crew at Lunstra Motorsports for their help. Looking ahead, the Rush Concrete Pumping No. 2L will be in action at Park Jefferson International Speedway on Thursday, July 28 as well as taking in laps on Knoxville on Saturday before returning to Badlands Motor Speedway for Sunday's $10,000 to win show.
Fans can keep up with Logan Forler and the Rush Racing No. 2L by following him on Twitter @ForlerRacing. Full results from the 2016 season can be found online at http://www.sprintsource.com/profile/schedule/?r=1637&rt=driver.
Season to Date:
Events: 44; Wins: 3; Top 5's: 12; Top 10's: 33; Top 15's: 36; Top 20's: 40
Sponsors:
Rush Concrete Pumping, Steve Forler Trucking, A.L. Driveline, Schoenfeld Headers, Lucas Oil, Rod End Supply, PGH Excavating, Precise Racing Products, Impact Race gear, Al Parker Racing Engines, KPC Chassis.
Logan Forler Online:
Facebook: https://www.facebook.com/logan.forler.5?fref=ts
Twitter: @ForlerRacing
Sprint Source: http://www.sprintsource.com/profile/?r=1637&rt=driver
---
Submitted By: Bryan Hulbert
Back to News