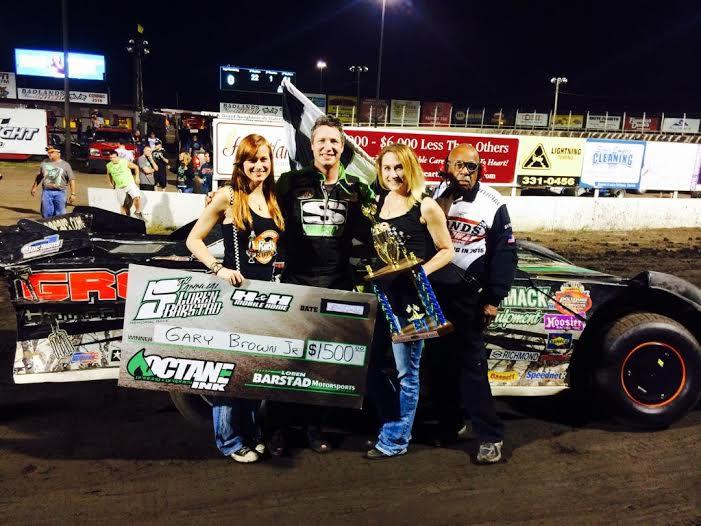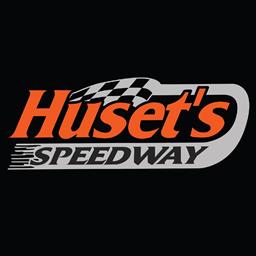 ---
Brown Jr., Clauson win Loren Barstad Memorial at Huset's
Bryan Clauson and Gary Brown Jr. each took the lead of their feature event on lap 18 to get the win in the 25 lap dual main events at the fifth annual Loren Barstad Memorial at Huset's. Clauson pocketed $2,000 for the MSTS 360 sprint feature victory while Brown took home a cool $1,500 for the late model win.
Clauson was locked in a battle for the lead with Dylan Peterson for the first 17 laps of the sprint car feature. Seth Bergman was also battling in the top three when Clauson was able to make a move on Peterson and pull away with the top spot. Bergman edged Peterson for second with Jody Rosenboom fourth and Dusty Zomer moving from 12th to finish fifth.
In the late model portion of the Loren Barstad Memorial, Gary Brown and Nick Beyenhof battled for the race lead when Brown was able to capitalize and take the top spot exiting turn two. Nick Beyenhof edged brother Nate Beyenhof to the line followed by John Hoefert and Rick Goth. The victory is the first in a late model at Huset's for Brown, who is a seven-time street stock champion.
Shane Fick took the initial lead of the micro sprint feature despite starting in sixth. He led all 12 laps to get the trophy, his second of the year.
It was a historic moment in the USRA B-Modified feature. Jayden Larson, just 12 years old, held off Colter Deutsch for the win. At the age of 12, Larson is the youngest winner in the history of Huset's. He thanked his father in victory lane saying that the win was all for him and "if you can't find him working on the car, he's under the car working on it."
In the hobby stock class, Chad Kuhnert took the lead from Jason Bradly on lap number 8. Kuhnert, who started eighth, pocketed his third win of the season.
Just one event now remains in the 61-year-history of Huset's Speedway. Race time Sept. 13, 2015 is 6 p.m.
---
Submitted By: Shawn Neisteadt
Back to News