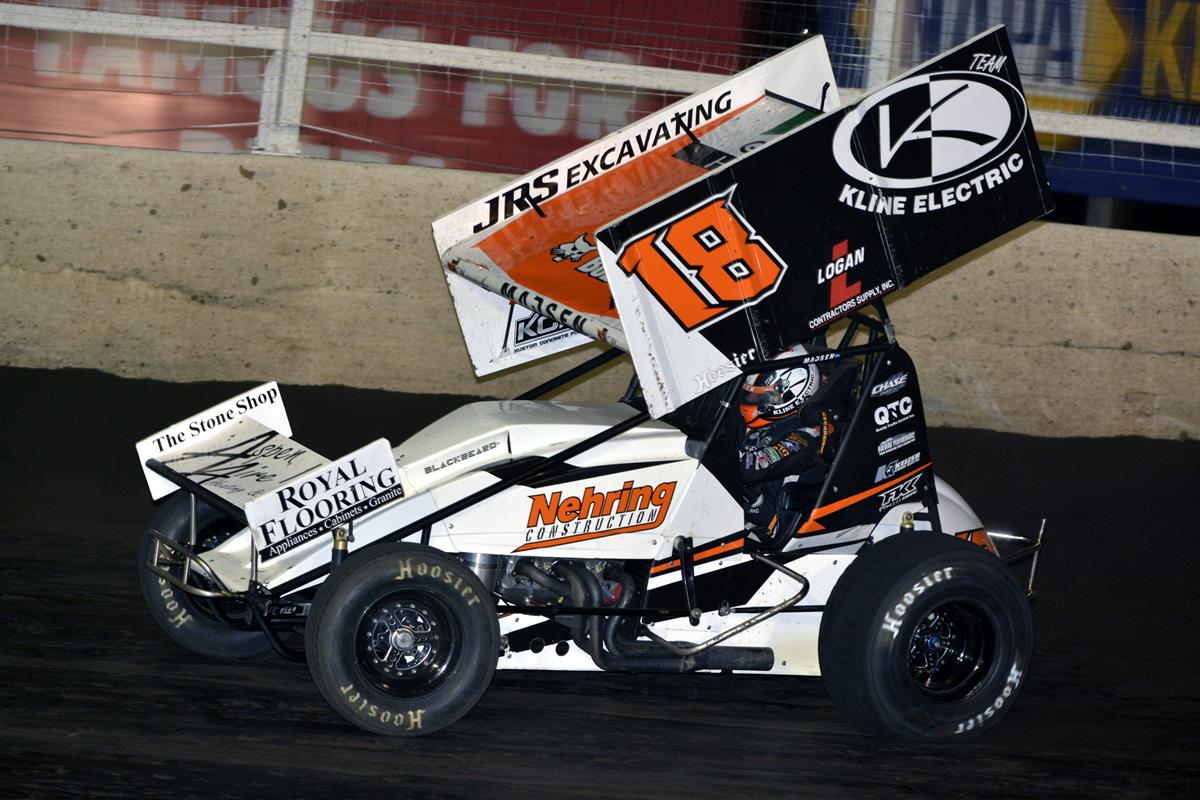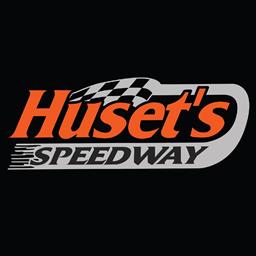 ---
Madsen after Midnight!
Ian Madsen came from eighth on the starting grid to get his third win of the year.
Madsen thanked his crew in victory lane for what he called a great car. He also apologized to Jody Rosenboom. Rosenboom led the opening nine laps before he and Madsen made contact in turn four. Rosenboom flipped by was unharmed.
In the feature, Terry McCarl finished in second just ahead of Mark Dobmeier. McCarl will take the point lead into the final point even of the season on Sunday. Dobmeier's night was a long one with a heat race incident that flattened a tire and sent the #13 pitside. Dobmeier was also collected in an incident in the feature that sent the car to the infield needing repairs.
The Coffee Cup Fuel Stop Championship Sprint feature was all Seth Bergman. The Washington State driver picked up the trophy in his first appearance at Huset's. Bergman called the track fun and said it was racy despite rain earlier in the night. That rain delayed the start of the action on the night by nearly two hours.
Darrin Korthals took the lead of the Street Stock Challenge event just after the halfway point to go on to the $750 payday. Korthals restarted fourth in the second half of the race following the pit stop. Howard Baartman's crew picked up $400 for getting the #82 out of the mandatory pit stop the fastest.
Colter Deutsch led the entire distance of the B-Modified feature to take his ninth win of the year. Jared Nytroe made a last lap pass to get the second position.
Zach Olivier made a pass in the final corner of the hobby stock feature to take the checkered flag. The win is the fourth of the year for the defending track champion and he took this win from the ninth starting position.
Huset's races Monday with the Minnesota Mafia sprint cars. Racing starts at 6 p.m.
---
Submitted By: Shawn Neisteadt
Back to News