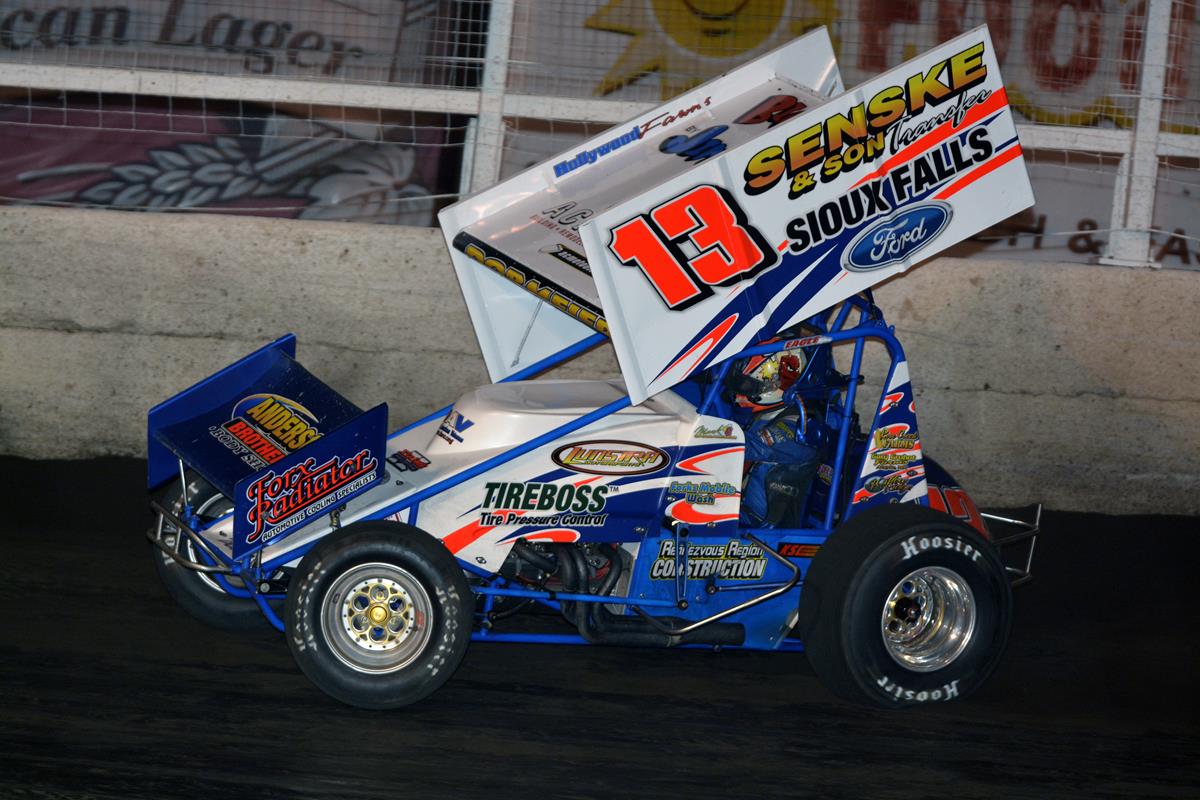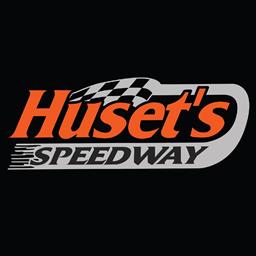 8/24/2014
Huset's Speedway
---
Dobmeier from Deep
Mark Dobmeier started 11th in the Dollar Loan Center Outlaw Sprints feature, but he'd be first to cross the line at the finish.
"That was as fun race," said the Grand Forks, North Dakota, driver in victory lane. "That was elbows up all the way."
Dusty Zomer led laps 14-15 before Dobmeier got out front. Zomer crossed the line second. Terry McCarl charged from 16th on the starting grid to a third place finish.
Tommy Barber took the lead of the Coffee Cup Fuel Stop Championship sprint feature on the sixth circuit. Barber started seventh on the grid and collected his second trophy ahead of Joe Riedel and Brant O'Banion.
The race was red flagged early when Eric Lutz flipped violently on the front stretch. Lutz was unharmed.
Gary Brown, Junior, led just the final two laps of the Bolte's Roll Off Service Street Stock feature, but it was the ones that matter the most. The seventh win of the year from Brown came just ahead of Darrin Korthals who led the first ten laps.
"Any time you can pass Darrin Korthals, it's a good night," said Brown in victory lane.
An early race incident would move Josh Mattick to the outside of the front row in the B-Modified feature. The Rose Creek, Minnesota, competitor would make the most of that by leading all 12 laps of the feature. This was the first time Mattick had raced at Huset's. Jared Nytroe held of Colter Deutsch in a hotly contested second place battle.
Chad Lonneman picked up three wins in 2013. He got his first win of 2014 in an exciting Hobby Stock feature. Three different car ran out front in the main, with two and three wide racing. At the stripe, Lonneman edged Dustin Gulbrandson by 0.1 second.
Huset's Speedway races twice for the upcoming holiday weekend. Sunday's racing starts at 7 p.m. with Monday starting at 6 p.m.
---
Submitted By: Shawn Neisteadt
Back to News