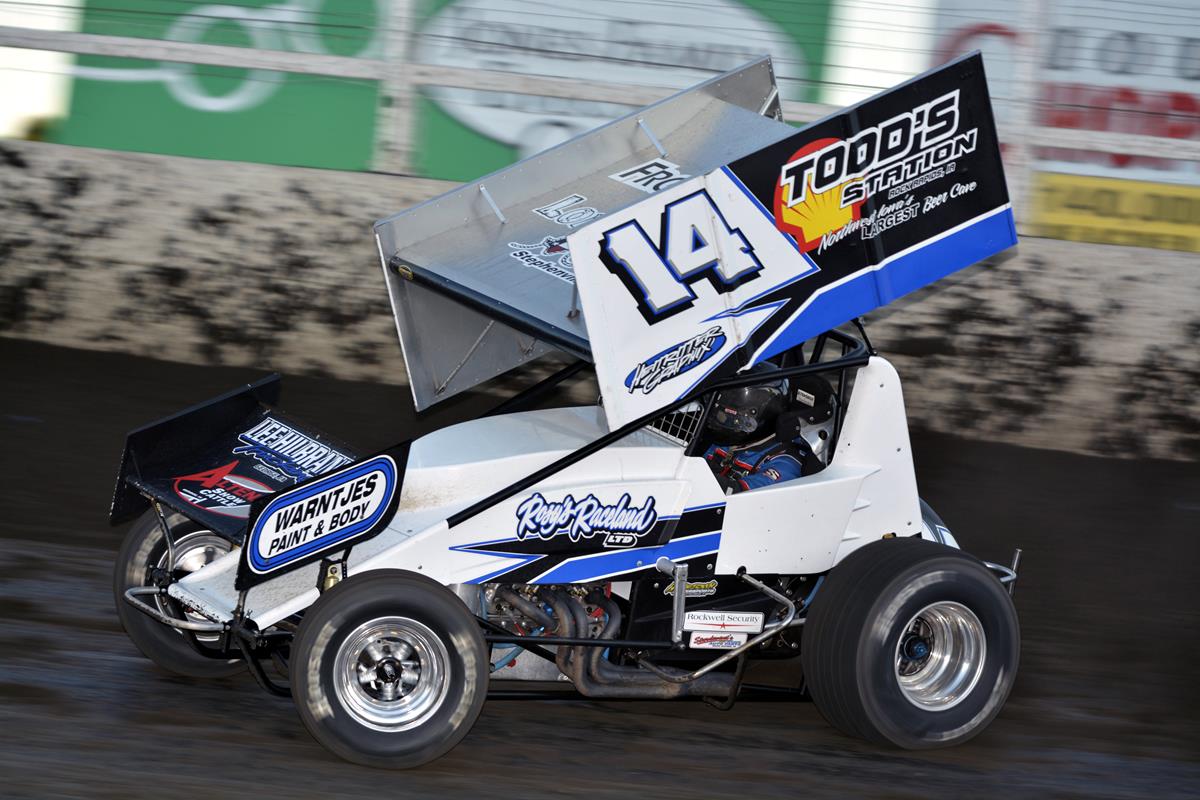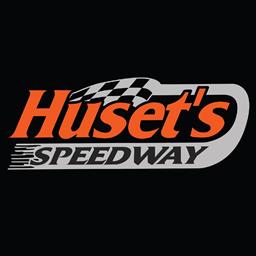 8/10/2014
Huset's Speedway
---
Rosenboom Rockets To Win!
Jody Rosenboom was quick to credit his crew in victory lane after setting a blistering pace in Sunday's main event.
"To come out and be that fast, that show how great my crew is," said the Rock Rapids, Iowa, based driver. "This is a dream come true to do what I get to do."
Rosenboom led at 25 laps of the $2,500 to win feature. Ryan Bickett moved from fourth on the initial start to take home second place.
Rosenboom had a half track lead over Bickett when a red flag was waved on lap 22. Tommy Barber flipped in turn one as he raced with Chuck McGillivray for the third position. Barber was okay.
Dylan Peterson finished third ahead of McGillivray. Dustin Beenken picked up a $300 bonus for being the top placing 360 sprint car by crossing the line fifth.
Two-time champion Shane Fick covered the field in the micro sprint feature. The win was the fourth of the year for Fick.
The race was red flagged when Tyler Martin and Bill Boles flipped in turn two. Both drivers walked away from the incident.
Gary Brown, Jr. took the lead of the Bolte's Rolloff Service Street Stock feature from Rob Hirsch on lap number five of the feature. Brown, the all-time leader in win in the class would go on for the win.
Colter Deutsch is adding to his position as the all-time leading winner in the USRA B-modifieds. The Kanaranzi, Minnesota driver took the feature win, his eighth of the season.
Chad Kuhnert was first to the checkered flag in the hobby stock feature to mark his second win of the year. Kuhnert was just in front of point leader Dustin Gulbrandson by 0.006 with two laps to go. However, Kuhnert was able to pull back ahead of the number six and grab the trophy.
Huset's Speedway races again, this Sunday, August 17 with the special Hall of Fame celebration.
---
Submitted By: Shawn Neisteadt
Back to News