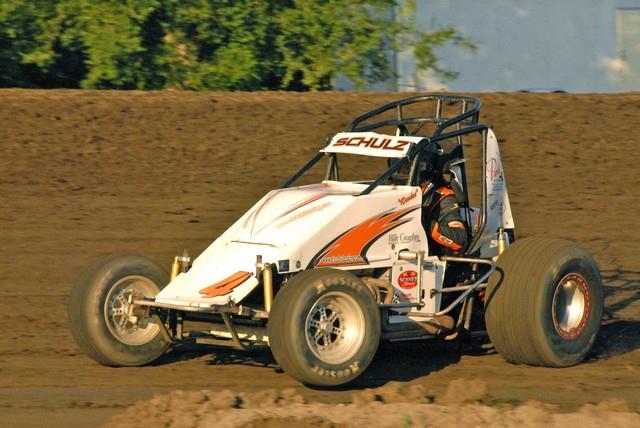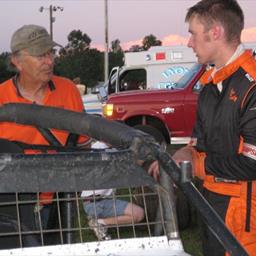 ---
Schedule Out!!!
The 2012 schedule has been released!! Eric is planning on racing three tracks this year, Rapid Speedway in Rock Rapids IA, Jackson Speedway in Jackson MN and Husets Speedway in Brandon SD. To help do this Eric will be driving at least three different cars. His own number 4 non-wing Schnee Chassis at Rapid Speedway, the Dick Veekners owned number 4 Eagle Chassis at Jackson Speedway, and his own number 4X Wolfweld Chassis at Husets Speedway! Along with a weekly schedule at those tracks Eric and the team will be found all around the area at specials and fair races!
"This is a very aggressive schedule and will change through-out the year," Eric stated when releasing the schedule. "It takes a lot of work and backing to pull off a year like this one. If it weren't for great sponsors like Papik Motors, Keizer Wheels, JP Custom Graphics, Hardcore Speedshop.com Jack Egge Automatic Transmission Service and Richard Schulz Photography.com I wouldn't even dream about taking this on! Also my crew is backing me 100% to keep all three of those cars going, this is truly a team sport!"
Check back often to see any changes to the schedule and fallow Eric on facebook.com/ericschulzracing for updates and the latest news!
Back to News