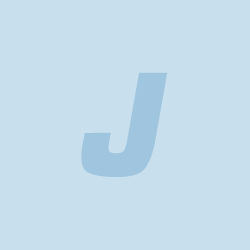 4/2/2009
---
Johnson Racing Readies for 2009
The 2009 race season is just around the corner in the Upper Midwest and Johnson Racing eagerly anticipates a successful campaign.
Shortly after last race season Tyler and Tracy Johnson began preparing two new cars for this year. The teams went back to the drawing board and have redesigned the chassis that carried them to multiple feature wins and a track championship at I-90 Speedway in Hartford, SD.
The schedule this year will see them race weekly at I-90 Speedway along with planned visits to Rapid Speedway in Rock Rapids, IA - Husets Speedway in Brandon, SD – Wagner Speedway in Wagner, SD – Jackson Speedway in Jackson, MN – Park Jefferson Speedway in Park Jefferson, SD – Nobles County Speedway in Worthington, MN – and Hancock County Speedway in Britt, IA.
Back for the 2009 season is the Pink My Ride fundraising event for the Children's Miracle Network that has become very popular over the past two years. This year the Pink My Ride weekend will take place on Saturday, May 30th at I-90 Speedway and Sunday, May 31st at Husets Speedway. A huge weekend of events is planned with details to be released soon.
New this season is the addition of a website promoting the Pink My Ride fundraiser. The website can be found at www.racepink.com . The site has links and information pertaining to all the promotions that will take place around the Pink My Ride weekend as well as updates all season long on Johnson Racing. Interested parties can also make secure online donations at www.racepink.com and can also purchase merchandise with 100% of the proceeds going to benefit the Children's Miracle Network.
Johnson Racing would like to thank all their friends and family for supporting the team during the 2009 season. They would also like to thank the sponsors that make the Pink My Ride fundraiser and Johnson Racing so successful. They include: K & K Trucking, Eichacker Dairy, DirtShotz.com, H & R Salvage, Children's Miracle Network, Sanford Children's Hospital, Justin Saathoff Inc. and Mike Orness of Orness Creations.
For more information please visit the website at www.racepink.com
Media Contact – tyler@racepink.com
Prepared by MAC Racing Promotions
---
Article Credit: MAC Racing Promotions
Back to News